School Packages
Museum Guided Tour
This is the standard 90 minute guided tour delivered by an experienced museum guide. The tour features the story of Mary MacKillop, Fr Julian Tenison Woods and the Sisters of Saint Joseph. The story is presented across the themes of beginnings, growth, challenge, influences and legacy.
Museum Self-Guided Tour
Groups are welcome to self-guide through the museum within a booked 90 minute time slot. The group can explore the story of Mary MacKillop, Fr Julian Tenison Woods and the Sisters of Saint Joseph at their own pace. Guide notes are available for the group leader if required. Refer to the link below:
Museum Pilgrimages for Schools
A renewed way to experience Mary MacKillop Place! (maximum 20 per session)
In reviewing our purpose in collaboration with teachers and schools across the country, and understanding that purpose as applied to the needs of schools, we know we have a sacred place of Pilgrimage at Mary MacKillop Place that we need to share with all.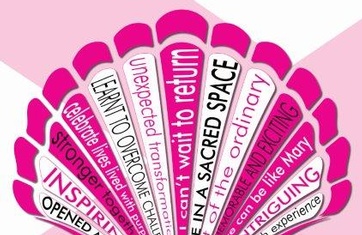 A Pilgrimage's central offering, of removing yourself from your own time and place to a sacred time and a sacred place, allowing you to pause in a significant moment of reflection, is a transformative experience.  It is the act of making the journey and being present physically and spiritually in the sacred place that makes it a Pilgrimage.
These understandings are at the core of the two new experiences we have now created for you here at Mary MacKillop Place; the Children's Pilgrimage for your students and the Teacher's Pilgrimage for your school staff.
The schools that have helped us trial and develop our Pilgrimage offerings have found them to be a tangible and uplifting experience for students and teachers alike.  The Pilgrimages transform what was previously a historical tour into a spiritual exploration.  These schools have then been able to take this uplifting spiritual experience back to their classrooms, delivering real benefit to the students and their school communities.
We look forward welcoming you to Mary MacKillop Place in this renewed way and to sharing the wonderful outcomes of our new Pilgrimage experiences with you, your students and your teaching colleagues.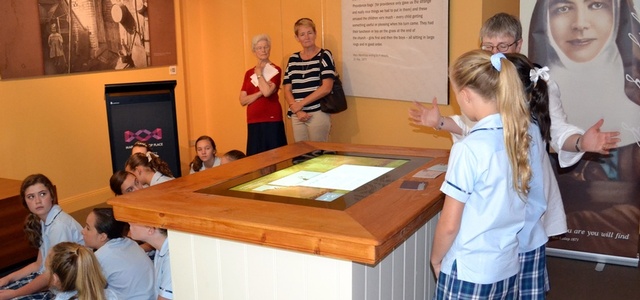 Museum Costs
$6 per student
$8 per parent helper
Free entry for all accompanying teachers
The Museum accepts payment by cash, credit card, cheque payable to 'Mary MacKillop Place' on the day of the visit. Please inform the Museum Reception of student numbers and method of payment on arrival. GST is not required on admission.
Staff Reflection Days and Retreats
Mary MacKillop Place offers your school the opportunity to experience a reflection day or retreat with a difference.
This may consist of a Mass or liturgy in the Chapel, museum tour, facilitation and use of conference facilities or accommodation. Our staff is willing to help you design a day that will meet your needs.
Mary MacKillop Place Gift Shop and Cafe
The Gift Shop and Cafe offers a wide range of souvenirs, books and memorabilia relating to Mary MacKillop and the Sisters of Saint Joseph. Coffee, tea, cold drinks, biscuits and cakes are also available for purchase.
Staff would appreciate that teachers decide before the excursion day whether students are permitted to purchase souvenirs, food and drinks.
Mary MacKillop Pre-packed Bags
Pre-packed bag are available for school students. The $6 pre-packed bag consists of a Mary MacKillop pen, prayer card and key ring. These items are supplied at near cost and packaging is included. Items may vary according to availability.
If your students are interested in purchasing these bags, please contact the Central Reservations Event Coordinator when making your museum tour booking on 02 8912 4814 or event.bookings@mmp.org.au at least two days before your visit.
General Information
Parking
The following options are available:
One hour metered parking in Mount Street (Monday – Saturday)
Coaches and mini-buses are able to drop off and pick up in the bus zone from 10am to 4pm (Monday – Saturday)
Car parking stations are available in North Sydney
Recess and Lunch Facilities
School groups are welcome to enjoy their recess and/or lunch in the grounds of Mary MacKillop Place.
Venue and Safety Information
Mary MacKillop Place Museum makes every effort to provide a safe and comfortable learning environment for students and teachers.
We encourage supervising teachers to notify Museum Staff of any issues that could affect the student's welfare while visiting. It is expected that visiting teachers will keep students under direct supervision at all times.
Arranging a Visit
Please have at least two possible dates in mind for your visit before you make a booking. Contact the Central Reservations Coordinator between 9.00am and 5.00pm Monday to Friday.
Bookings are essential for all school groups.
Enquiries and Tour Group Bookings