EXHIBITION: Journey To Water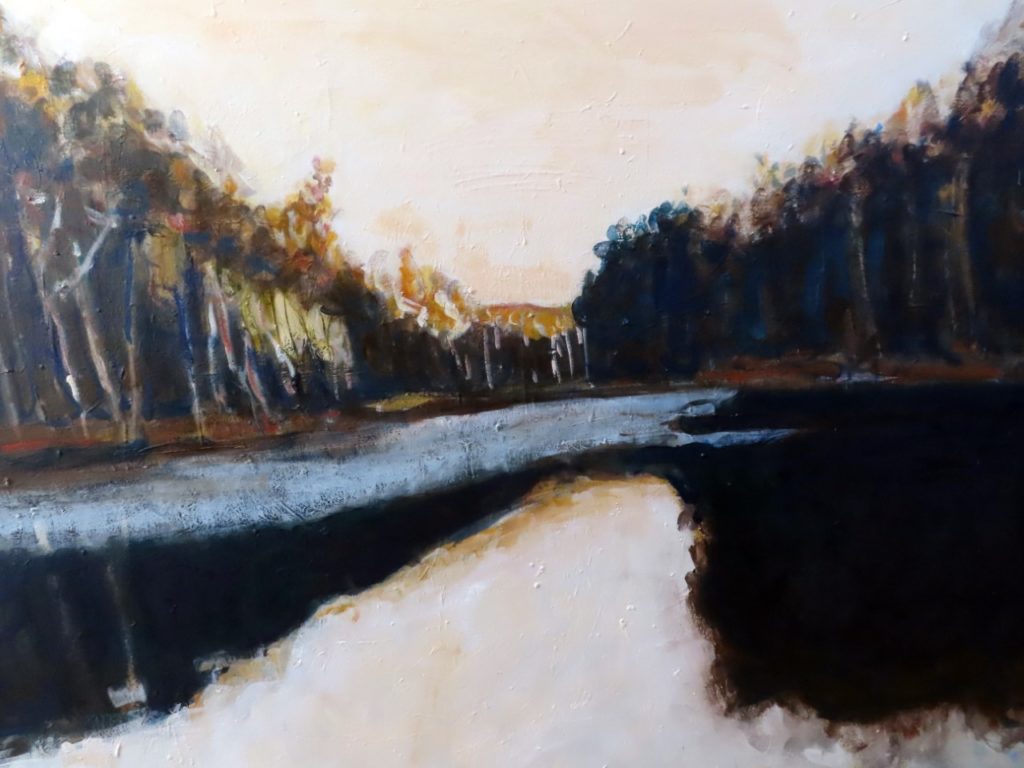 Journey To Water
Mary MacKillop Place is pleased to be hosting an Exhibition by environmental artist, Rachel Carroll. Entitled "Journey To Water", this exhibition supports the stance of the Sisters of Saint Joseph and Mary MacKillop Place who are committed to the ongoing 'care of Earth' through sustainable living.
Celebrating 130 years since the death of Fr Julian Tenison Woods, co-founder of the Sisters, the exhibition also connects with his work as a scientist, particularly in the areas of botany and geology.
This survey exhibition will be open to the public from 26th of July to December 1st.
Visitors will journey through Australians' largest river system, exploring paintings and mixed media drawings from Rachel's site visits to sections of the Murray Darling River System.
The artworks, related artist diaries and material samples gathered over a eight-year period reveal the devastating environmental impact on the once 'Mighty Murray', whose water flow has been severely reduced.
This exhibition will capture the diversity of bird life and the surrounding habitat, in which so many species depend on the health of the river system for survival.
The site studies that have been undertaken by Rachel will direct our attention to the ecological decline of these life-giving waters and the necessity to protect native species and animals from further extinction.
We hope that this exhibition will urge Australians to pause and rethink critically important issues effecting the ecological, cultural and economic sustainability of our nation.