Environmental Awareness
Mary MacKillop Place believes that we have a responsibility to care for and protect the environment in which we operate.
We are fully committed to improving environmental performance across all of our business activities, and will encourage our business partners and members of the wider community to join us in this effort.
Mary MacKillop Place recognises our key impacts to be in the areas of energy use, raw material use, waste generation, water use and procurement.
We will strive to:
Adopt the highest environmental standards in all areas of operation, meeting and exceeding all relevant legislative requirements;
Assess our organisational activities, identifying areas where we can minimise impact;
Minimise waste through careful and efficient use of all materials and energy;
Purchase sustainable products wherever feasible;
Publicise our environmental position;
Train employees in good environmental practice and encourage employee involvement in environmental action;
Continually assess the environmental impact of all our operations.
Mary MacKillop Place is developing a series of action plans to supplement each of our environmental policy objectives.
Organic & 100% Direct Trade Coffee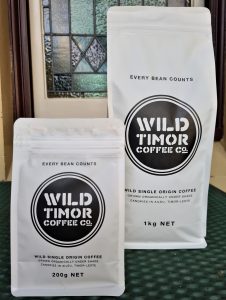 We use Wild Timor Coffee – a wild single origin coffee grown organically under ancient shade canopies.
100% DIRECT TRADE – The coffee is traded directly from farmers, empowering Timorese people to become self-sufficient.
Sit and enjoy a cup of our delicious coffee knowing that you are supporting a team who is helping a community in need.
---
Caring for our Environment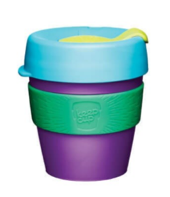 Each year 3 billion takeaway cups & lids are discarded in Australia and most are never recycled.
You can help minimise the waste by bringing your reusable cup when purchasing your coffee. Because we are a Responsible Café, we will take 50c off your coffee price when you bring your reusable cup.
We offer, at below market price, the fashionable reusable KeepCup which is available in different sizes and materials.
Together we can make a difference!
---
Which bin?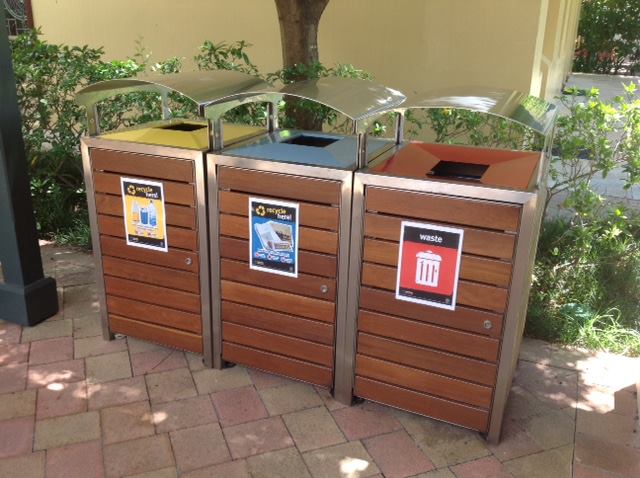 We ask everyone who visits Mary MacKillop Place to be aware of their environmental impact and be mindful of where their waste ends up.
Yellow: Recyclables
Blue: Paper and Cardboard
Red: Landfill
---