What's On
Latest Permanent Exhibition Development
A new section of the museum is focused on Julian Tenison Wood's contribution to the natural sciences. See the 1883 printed pamphlet in which Julian Tenison Woods summarised his findings of the extent of the natural resources to be found in the coal fields of Queensland. Search Julian Tenison Woods collection items here.
Collection items on loan from the Trustees of the Sisters of Perpetual Adoration have provided a window into his personal interests, South East Asian travels, academic pursuits and professional collaborations with other men of science of the day.
---
Julian Tenison Woods: Geology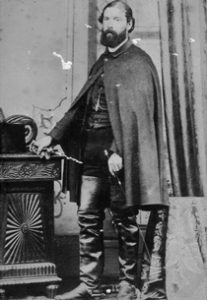 How much do we know of the co-founder Julian Tenison Woods?
A new emphasis on museum content is bringing to light this 19th century figure of prominence; a man of many dimensions who delved into the wonders of the natural world balancing his faith in the universal creator with the rise of evolutionary thought.
Julian Tenison Woods was a man who conversed with clergy engaged in the study of geology within the changing social and professional geological environment of Australia. As Australia moved from being a set of independent colonies to a federation; the study of natural resources provided by Woods to the Queensland Government foreshadowed the development of coal and mining in Queensland.