Cafe & Gift Shop
The Mary MacKillop Gift Shop offers a wide variety of merchandise that has been chosen to enhance knowledge of Mary MacKillop.
Many of the items are exclusive to Mary MacKillop Place and all purchases support the ministries of the Sisters of Saint Joseph.
The Gift Shop incorporates a cafe that offers light meals and refreshments in a peaceful setting. Free wireless internet connection is also available.
Caring for our Environment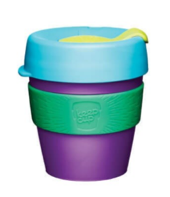 At Mary MacKillop Place, we are passionate and committed to do what we can to help our environment.
Each year 3 billion takeaway cups & lids are discarded in Australia and most are never recycled.
You can help minimise the waste by bringing your reusable cup when purchasing your coffee. Because we are a Responsible Café, we will take 50c off your coffee price when you bring your reusable cup.
We offer, at below market price, the fashionable reusable KeepCup which is available in different sizes and materials.
Together we can make a difference!
Organic & 100% Direct Trade Coffee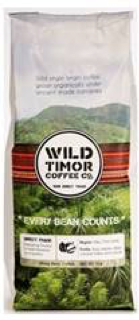 We use Wild Timor Coffee – a wild single origin coffee grown organically under ancient shade canopies.
100% DIRECT TRADE – The coffee is traded directly from farmers, empowering Timorese people to become self-sufficient.
Sit and enjoy a cup of our delicious coffee knowing that you are supporting a team who is helping a community in need.
Opening Hours
Monday to Friday 8am to 3pm
Saturday closed
Sunday 9:30am to 2:30pm
Closed Good Friday, Christmas Day, Boxing Day and New Year's Day.